Apple unveiled a new iPhone Tuesday where the most significant changes -- including new voice control features -- are all on the smartphone's inside. The iPhone 4S highlighted a press event where Apple also announced release dates for iOS 5 and its iCloud online storage and sync service as well as a new card design app for iOS devices.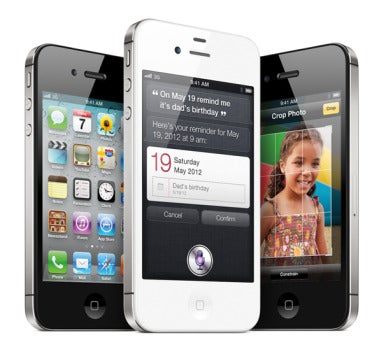 Apple's latest phone keeps the same Retina display, glass on front and back, and stainless steel band found in the iPhone 4. However, inside the iPhone 4S, an A5 processor promises graphics performance up to seven times faster than the previous model. The iPhone 4S also features a new wireless system where the phone can switch between two antennas to transmit and receive, which should mean better call quality and faster download speeds.
What's more, the iPhone 4S's camera boasts a number of significant improvements.
It's the iPhone 4S's voice-controlled features that should grab the headlines, though. Based on the technology Apple got when it purchased mobile app maker Siri last year, the feature—also called Siri—can carry out searches, perform commands, and look up information all driven by the sound of your voice. Siri can also speak, reading messages and announcing notifications.
The iPhone 4S comes in 16GB, 32GB, and 64GB models, priced at $199, $299, and $399 with two-year contracts in the US, respectively. UK pricing hasn't been announced, except from a single line of info on the Apple site that says it'll cost from £499 for a SIM-free version. They'll go on sale October 14 in seven countries. Pre-orders will be available on October 7.
Apple also offered more details on iCloud, the cloud-based storage and syncing service that will replace MobileMe. A new app called Find My Friends joins the other iCloud features Apple first unveiled in June. Find My Friends helps you connect with friends and family. Find My Friends uses geolocation to help you locate your companions perennially, or throughout a set duration using Temporary Event.
Users can sign up for iCloud on October 12. You'll get 5GB of storage for free, with additional space available for a yearly fee. Current MobileMe subscribers will be able to transfer their account to iCloud, though they can also elect to stay on MobileMe until June 30, 2012, when the service will be discontinued.
October 12 is also the debut date for iOS 5, the next version of Apple's mobile operating system. That's about the extent of the news Apple unveiled about its iOS update on Tuesday; the rest of the presentation largely recapped iOS 5 features first announced in June.
Apple's other iOS-related announcement on Tuesday involved Cards, a new addition to the App Store. The app lets you turn your photos into greeting cards that you can send from your iOS device. You'll be able to print the card and have it mailed to anywhere in the world; US addresses will cost $3 while international cards sell for $5. That app also debuts on October 12.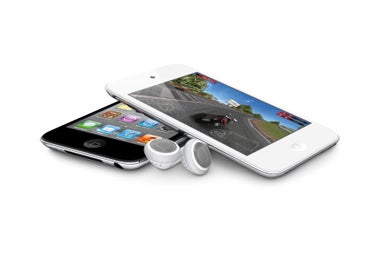 While Apple's invitation to Tuesday's event highlighted the iPhone, the iPod lineup also underwent a modest revamp. The iPod nano saw its price cut on both the 8GB and 16GB models. Its multitouch display also features larger icons to make it easier to navigate through the music player. The iPod touch now comes in a white model, and the price of the 8GB touch fell $30 to $199 in the US. Again, UK pricing isn't available.
While many speculated that Tuesday would see the end of Apple's iPod classic and shuffle offerings, those remain available on Apple's online store.